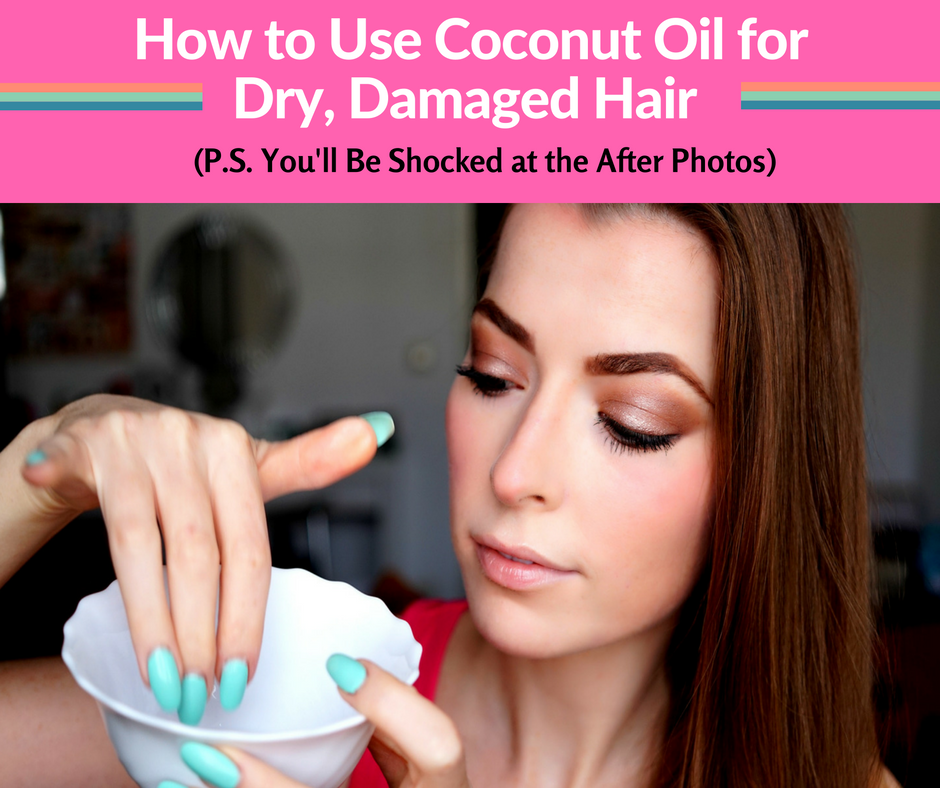 Video Highlights
0:18 - My secret to healthy and strong hair
0:32 - The family secret
0:53 - How much coconut oil I use
1:11 - How to properly apply the hair treatment for best results
1:27 - My tip for making it faster
1:50 - How long to leave the coconut oil in your hair
2:07 - How to rinse out the oil to not have any residue
2:23 - The results!
Blow dryers, coloring, chemically enhanced products, and the sunlight – the fact is you abuse your hair on a daily basis.
Today I'm going to show you the best kept secret for repairing dry and frizzy hair.
Now, I get asked a lot about my hair and how I keep it healthy and shiny and that is totally fine, I don't mind people asking.
But the truth of the matter is that it's a lot simpler than what you would probably expect.
You see, my grandmother, she always use coconut oil on my hair since I was only two years old, and still to this day I continued the family secret of coconut oil.
My hair is strong and shiny without any dead ends, and that is why I'm going to demonstrate for you how to use the coconut oil hair treatment.
I simply take my jar of coconut oil and take out a very generous amount; so probably like two scoops of this spoon. I put that into a bowl and then I'm just going to heat it up so all of the oil melts and is liquefied.
So now that the coconut oil completely liquid, I'm going to start distributing it all over my hair, starting with my scalp.
I first I'm massage it into my hands and then I'm just going to start on the roots of my hair, because that is where the hair grows.
 And while you're at it, just give yourself a really nice head massage.
So now that my roots have been completely covered in the oil, I'm going to continue with the ends of my hair.
And to speed up the process, you can simply just dip it into the bowl.
My hair tends to get really dry in the section near the end so I'm really concentrating a lot of the oil right there. And whatever little bit you have left in your bowl, you can just simply pour straight onto your head – just be careful not to spill it everywhere.
And then just simply roll it up into a bun. I like to secure mine with a clip like this.
For maximum results you can leave this in overnight. Just simply put into a bun and sleep on a towel so the oil doesn't get on your bed sheets, but otherwise, you can just leave it in for a minimum of 30 minutes.
NOTE: When you're rinsing out the coconut oil later, massage the shampoo into your hair BEFORE you wet it. It will lather up a little bit and once you add water, it will lather some more and it rinses away clear, taking all of the coconut oil with it.
Now that I washed it out my hair feels super clean and soft and moisturize and it smells awesome.
Are you ready to repair your dry, damaged hair with coconut oil? Learn more about our Organic Coconut Oil Cream formulated for hair repair.