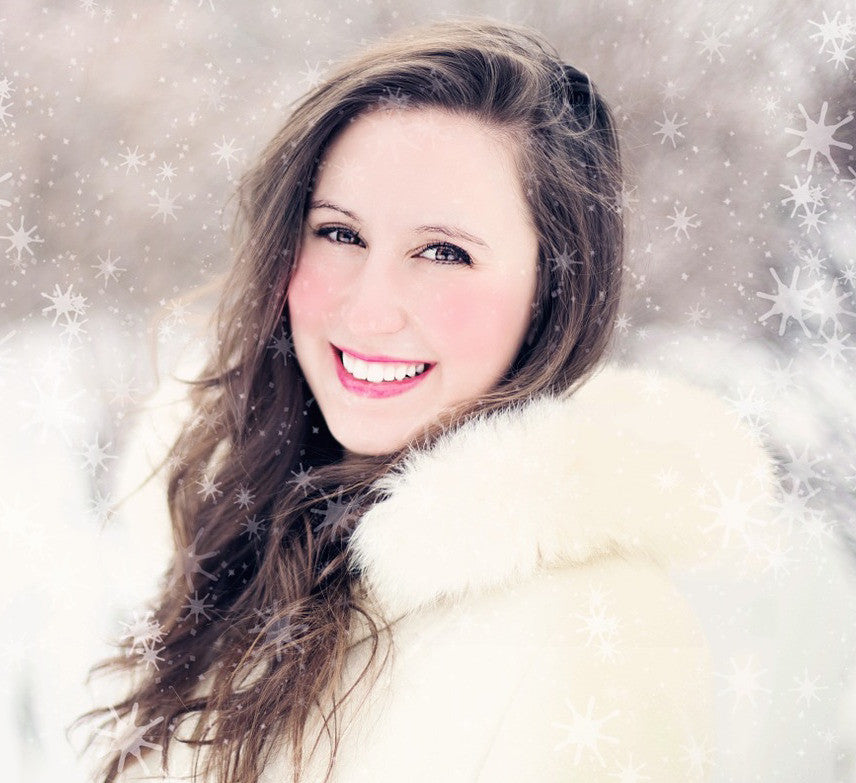 Video Highlights
0:15 - The first thing I do each morning
0:25 - My favorite cleanser for sensitive skin
0:37 - My secret to hydrated skin all day
0:46 - The go-to winter time moisturizer
0:56 - How to instantly look like you've had 8 hours of sleep
1:10 - Current breakfast obsession
1:37 - Why you don't see any coffee stains on my teeth
1:54  - Simple winter time makeup for brunettes like me
2:13 - Cute OOTD
2:19 - How I brush my hair to not cause any damage
2:23 - My trick to never have any split ends again
Following a skin care routine is important if you want healthy looking skin as you get older.

There are so many products to chose from, styles to pick and price ranges to go with.
One thing that was important is the fact, when started to be in my 30s, I considered to change to a routine that should be as natural as possible.

The solution was to check out the health and natural beauty sections of the stores, and add some products that are providing a natural and organic approach to skincare.

The first thing each morning is, to grab a packet Cocopull from my 14 days kit. It is oil pulling for teeth whitening, fresh breath and in general enhancing the overall oral care. So the first thing in the morning is, to swish the coconut oil around in the mouth while getting ready for breakfast.
Next step is to wash the face with a natural face wash. It is good to use a very mild and gentle cleanser that will not dry out the skin.

To make sure the moisture stays locked into the skin all day, it is good to use a facial oil like the wild crafted Aviva Rosehip Oil. One to two drops are just fine. Warm the oil in the hands and then gently pat it onto the face while it is still damp from cleansing. The effect is stunning: Youthful looking skin!

Because the skin needs a little extra moisture during the colder winter months, use the Maximum Moisturizer to keep skin hydrated all day. It melts into the skin so quickly, and creates an ideal base for your makeup.
And let's not forget the eye area! The skin around the eyes is so thin and sensitive, it requires a little more of my attention. For the daytime, I use the De-Pull Daytime Eye Cream. I gently tap it around my eyes.

Now with my skin care routine done, it is time to spit out the Cocopull, rinse with warm water and enjoy a healthy breakfast that almost daily contains some fruit.

To maintain the whitening effect of the Cocopull Teeth Whitening Kit, I brush my teeth twice a day with a fluoride free tooth paste that has some whitening effect.

After breakfast I head over to my makeup desk and apply a light and natural winter time makeup. Rusty brown tones are my favorite right now. Then it is time to get dressed in a cozy winter sweater and take care of my hair.
When it comes to my hair, I've noticed less is more. I also don't like to fuzz around with it too much, as any kind of heat damages it.
Therefore I only use my flat iron or curling wand for special days. I also pay a lot of attention to the way I handle it: no rough pulling but gentle strokes with the brush from the bottom up.
As a final touch, I rub a small dab of the Avocado Coconut Rosemary Oil Hair Mask between my fingers and run it through the ends of my hair. One last brush through and I'm done!
This is my entire winter morning routine. As you can see, it is kept fairly simple and natural. Because it is so simple and quick, it is much easier for me to stick with it.
The products that I use are doing a great job as they are containing only all-natural and/or organic ingredients. Chemical free cosmetic is vital for your skin and health.

author: Veronica Graetz