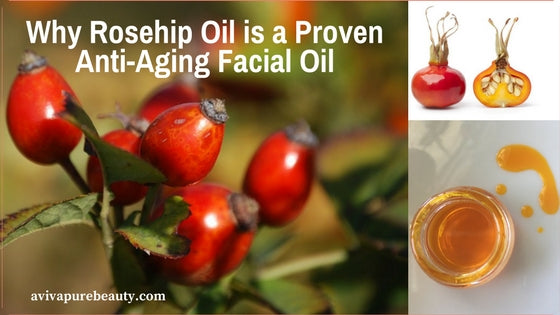 Celebrities are using...  what exactly, to stay younger? Do you know? If you are a huge fan of former Victoria's Secret model Miranda Kerr, Victoria Beckham or the Duchess of Cambridge, Gwyneth Paltrow, you would have noticed their radiant complexion. Their  secret is...?
Reportedly, they use rosehip oil to keep their skin looking smooth and gorgeous. Considered the next big thing to happen to skin-care after coconut oil, rosehip oil is a one wonder oil pack with scar treatment, skin lightening and anti-aging benefits.
There is  a lot of content about what miracles some anti-aging products can achieve. But all of them that praise the wonders of anti-aging are filled with chemicals. Organic anti-aging skin care products work differently. If you are looking for a natural ant-aging solution the effects may not show up directly but  they work on the long run. Rosehip oil works because it does contain rich vitamin contents and has been proven to reduce the appearance of fine lines. So we can state, rosehip oil has high anti-aging benefits.
Why Rosehip Oil is a Proven Anti-Aging Facial Oil
Rosehip Oil for Skin Brightening
Rosehip Oil contains amazing astringent properties hat help tighten your pores and brighten your skin. You will be doing yourself a great deal of favor by adding Aviva Pure Rosehip Seed Oil to your skin care routine. The presence of Vitamin A content in Rosehip Oil, combined with the essential fatty acid has the capacity to improve skin complexion.

Rosehip Oil the Perfect Moisturizer
Are you still putting your chemical-filled moisturizer to active use? Rosehip Oil is a reliable organic alternative for moisturizing. The moisturizing effect has never been the subject of an argument. It contains the two most important ingredients on other moisturizers: fatty acid and water. So feel free to, once in a while, temporally drop your other facial oil and go for this organic soul enriching oil specialty.

Rosehip Oil as Scar Treatment
Not only does it help hydrate the skin and moisturize, it also helps for collagen rebuilding and prevention of oxidation damage. It is popularly known to contain a trinity of essential ingredients, anti-inflammatory fatty acids and vitamins A and vitamin C, all of which together results to a perfect solution for fading scars.
Rosehip oil with Anti-Aging Benefits
Ageing comes with some health challenges, one of which is reduced collagen. The good news is that rosehip oil stimulates the collagen production with its antioxidants and necessary nutrients. These essential vitamins penetrate into the deeper layers of the skin easily, helping your skin regain elasticity.
Rosehip Oil for Ultra Violet Protection and Repair
Another exciting benefit of the rosehip oil is the timely soothing effect it has on sunburn when applied. Over-exposure to the sun is partly the reason for a drop in collagen level resulting to skin wrinkles or discoloration. With the high Vitamin C and E content in the rosehip oil, you would effectively fight damage caused by the sun's UV rays on the skin.
The Aviva Pure rosehip oil is 100% pure and wild harvested from Chile. It grows in the wilderness and is as pure as it can get.  The results with our rosehip oil are fantastic!
"Love the results of using Rosehip Seed Oil. Not only can I see results others have asked what I'm doing differently because my complexion looks wonderful." -- Deborah B."I was looking for a product to go under my moisturizer in the winter for a little extra help. I have red skin that gets flaky and this is a great product to help with this! I just put one drop on my fingertips and rub in before my moisturizer. Not at all greasy like I thought it might be." -- Pam R.
See also our article "How to handle sun spots with Rosehip Oil"